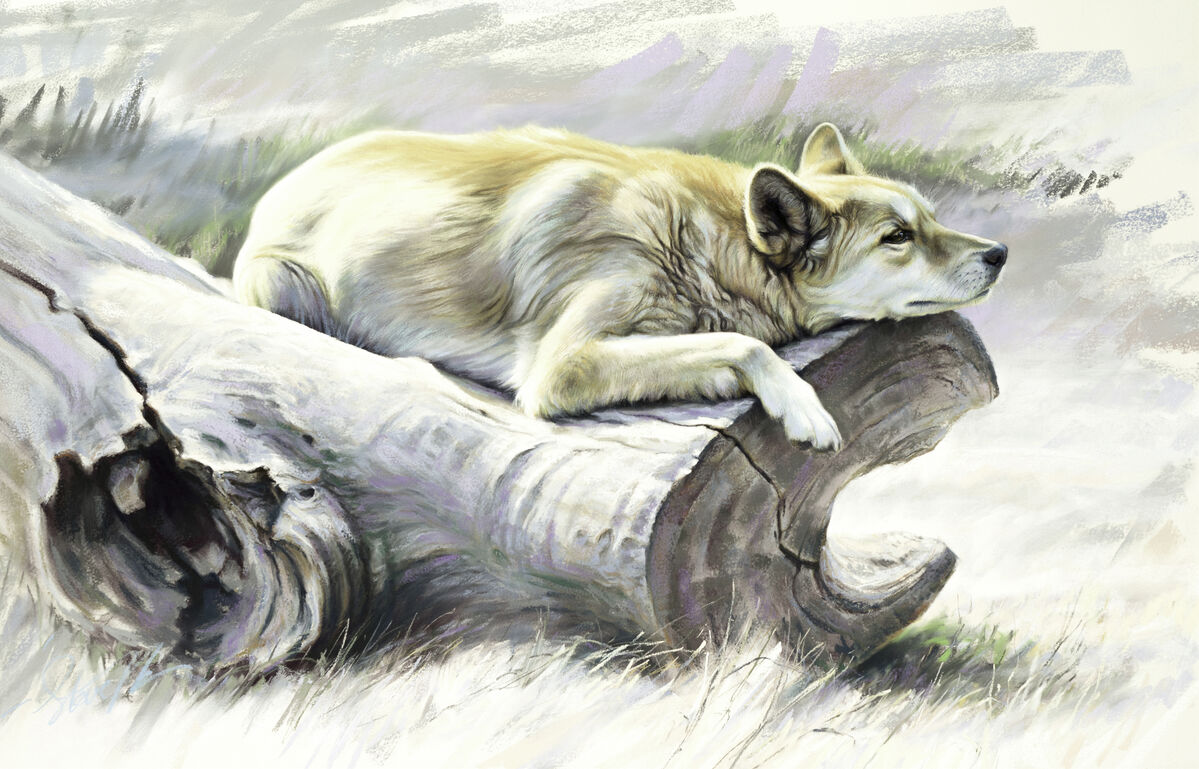 Down time - Australian dingo
Artwork Type: Print
The Australian dingo has always generated passionate debate in Australia...much as wolves have done in other parts of our shared world. Sadly for the dingo this has resulted in merciless annihilation in many parts of the continent although thanks to the dedicated work of organisations like the Australian Dingo Foundation that picture is slowly changing. The plain fact is the dingo is not a dog but is closely related to the Asian pale footed wolf. It is an intermediate ecotype which has evolved in Australia for at least 5000 years to become a top order predator and as such a vital part of the Aussie ecosystem. Distinct from the dog....dingoes have a definite annual breeding period....and usually only the dominant female is allowed to keep pups. They are more intelligent and adaptable than dogs as well.
When spending time in outback Australia you will often hear their yodelling call at night and at first light you may wake to read the dingo pad marks circling your tent....the only sign they were anywhere near you as you slept.
As a subject for my art dingoes have always held a special place in my heart. I hope you enjoy the lovely mood of this gorgeous creature as much as I do.
Scroll down